Shop
Carriage restoration is an expensive business and the LNERCA as a charity relies on donations and grants to fund its many projects. To supplement this income we have a small but growing list of sales items available online. Postage and packing is charged at £2.00 per order.
We are developing our web shop facilities and no longer use PayPal. Until the new shop is up and running:
Please send an e-mail to John Carr, Sales Manager, at john@carruk.net or a letter to J D Carr, 4 Maybury Close, Petts Wood, ORPINGTON, Kent BR5 1 BL stating what you require.
Please make payment by Bank Transfer to:
Bank: Lloyd's Bank, Pavement York Branch
Account: LNER Coach Association
Sort Code: 30-99-50
Account No. :22414668
Reference: Web + your surname
Please quote the full account name and be prepared to confirm the branch as all banks are performing additional security checks. Please also ensure that the reference is in the form 'Web + Jones' (for example, replace Jones with your surname).
If you pay UK tax it will be much appreciated if you can gift aid the donation element of your payment (LNERCA calculate this) using the form on the website. For every £1 donation received we can claim another 25p back from the Government sharing the tax you've already paid! What's not to like?!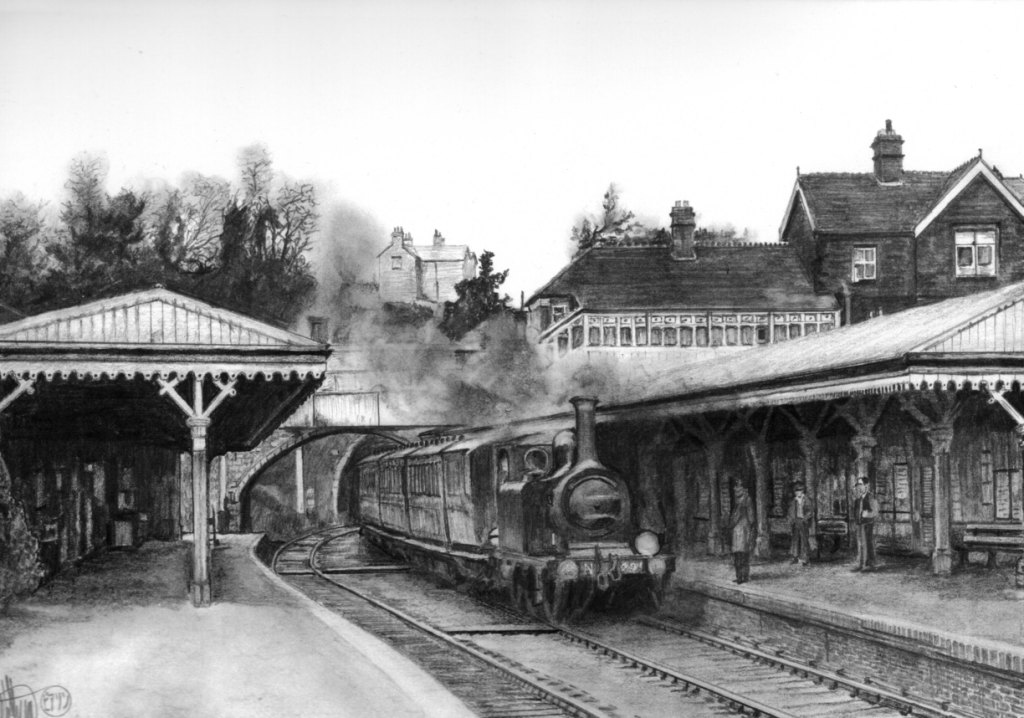 These greetings cards are blank inside to enable your own message to be written. Heathfield on the LBSC Railway by Malcolm Peirson are A5 size at £5 for a pack of four.
Heathfield Greetings Cards – £5.00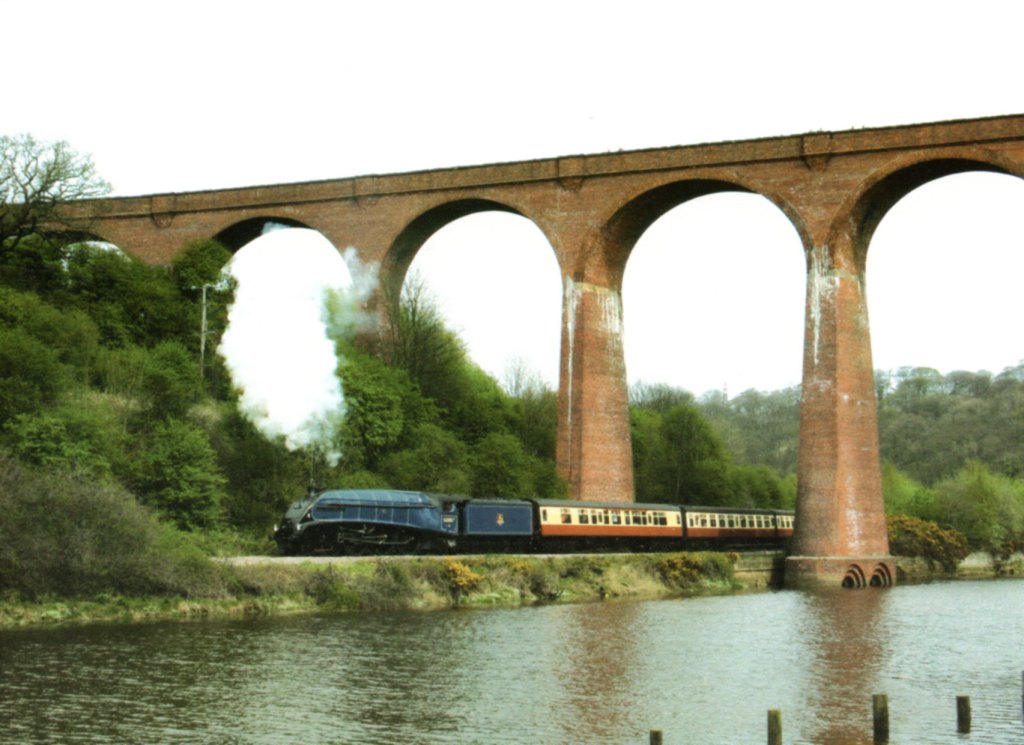 These greetings cards are blank inside to enable your own message to be written. Sir Nigel Gresley under the Larpool viaduct at Whitby are A6 size at £4 for a pack of four.
Larpool Greetings Cards – £4.00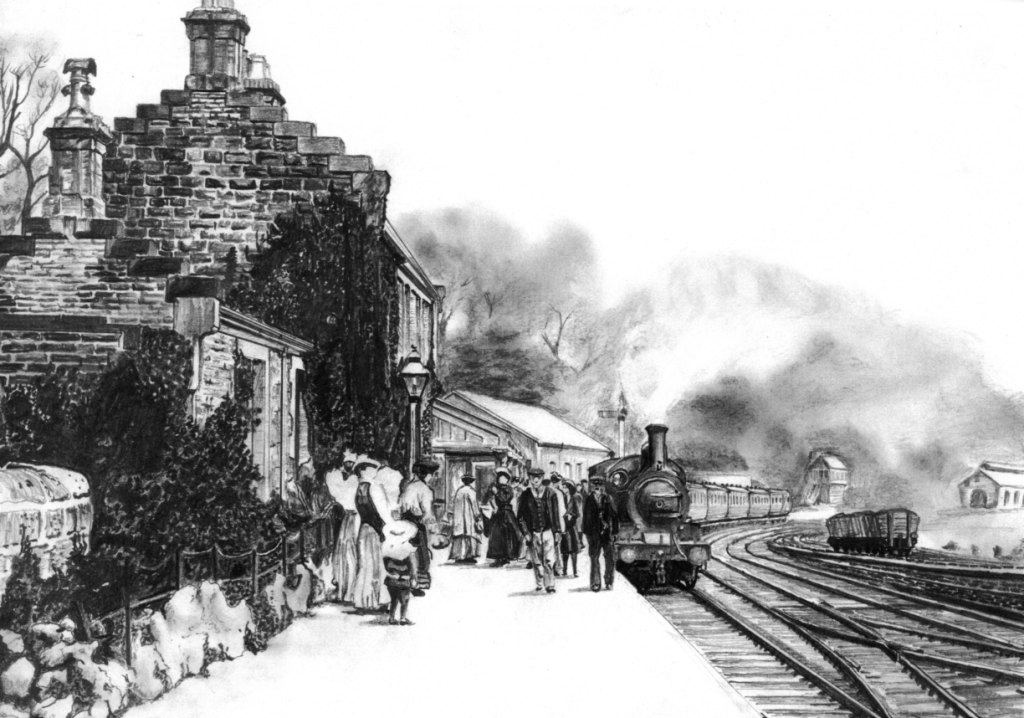 These greetings cards are blank inside to enable your own message to be written. Pateley Bridge on the NER by Malcolm Peirson are A5 size at £5 for a pack of four.
Pateley Bridge Greetings Cards – £5.00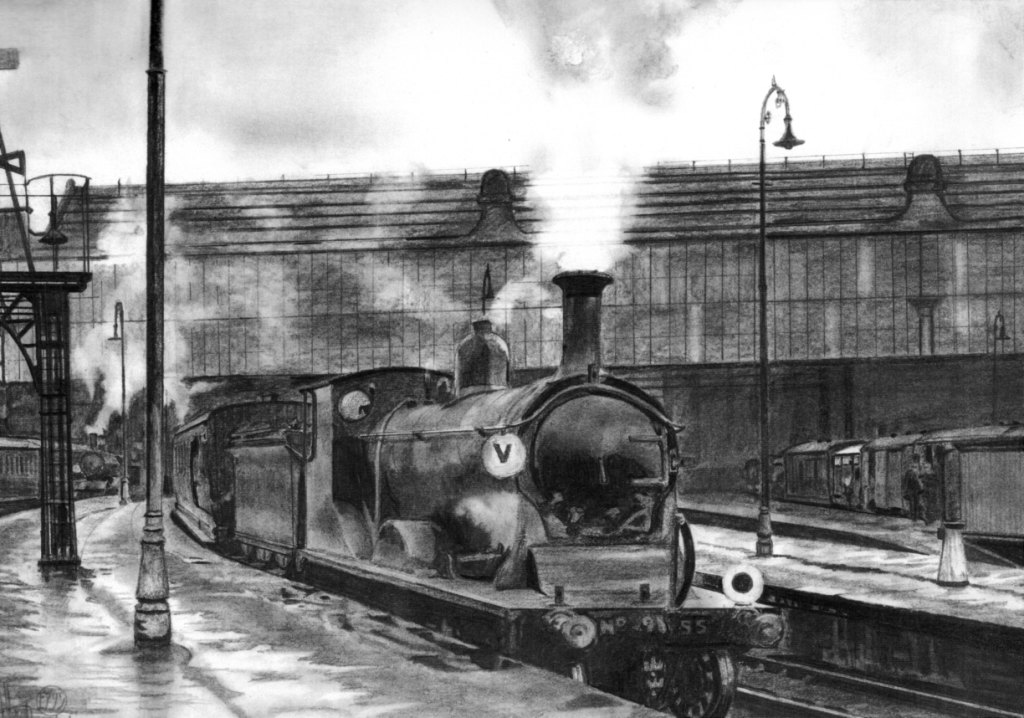 These greetings cards are blank inside to enable your own message to be written. Waterloo LSWR by Malcolm Peirson are A5 size at £5 for a pack of four.
Waterloo Greetings Cards – £5.00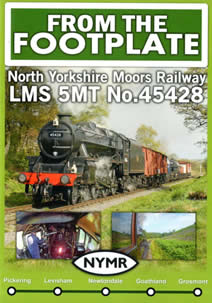 This DVD features LMS 5MT No. 45428 'Eric Treacy' in action on the North Yorkshire Moors Railway, but filmed from a different perspective. With the locomotive turned to face north for the main 2019 season, join the crew as they tackle the gradients of the NYMR. Cameras were attached to the locomotive located on the footplate, the driver's and fireman's side of the cab, on the motion and on the front lamp bracket. Various lineside locations are also included.
Running time approx 73 minutes.
From the Footplate NYMR LMS 5MT 45428 – £14.95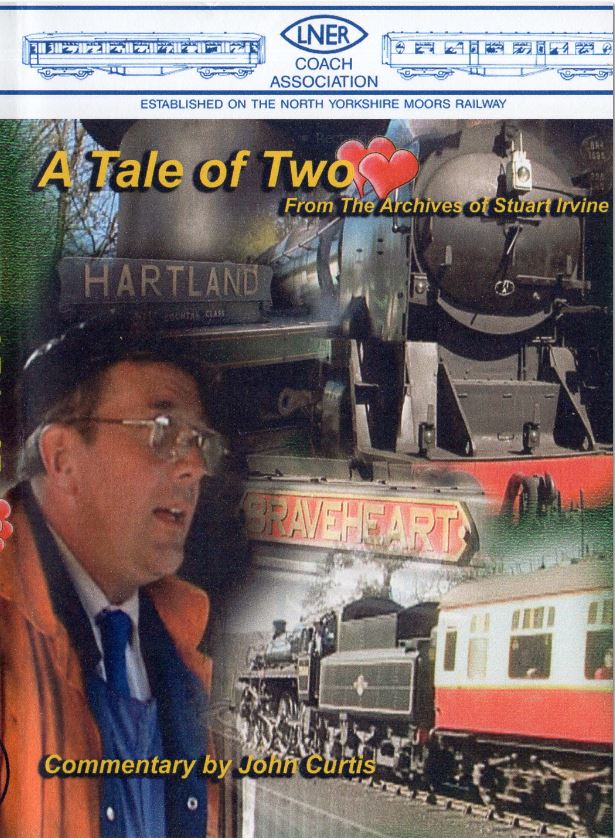 From material by Stuart Irvine this DVD features a spring 2001 journey from Pickering to Grosmont and return behind locomotive number 75014 Braveheart and locomotive number 34101 Hartland. An introduction to the sites and sights of the NYMR.
55 minutes.
A Tale of Two Hearts DVD – £10
The work of two LNERCA members now sadly no longer with us this DVD traces the story of the development of the LNERCA's teak train, featuring carriages through restoration and into traffic. Featured locomotives are the GWR 4-4-0 City of Truro, LMS classes Black 5 45467, Jumbo 49395 and 2-8-0 53809, SR S15 class 825 and the LNER locomotives A4 Sir Nigel Gresley, B1 61264, K1 62005, J27 65894, and the Lambton Tank No. 29.
73 minutes
Steam and Teaks DVD – £10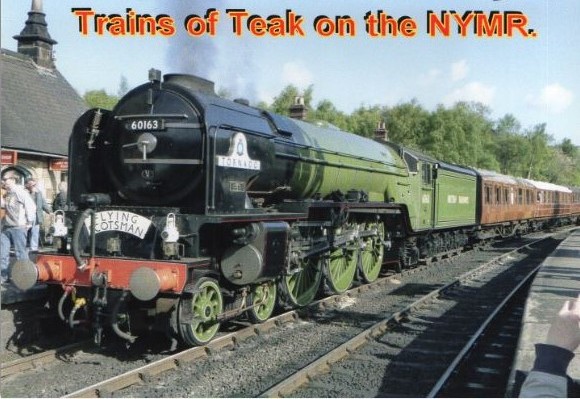 This DVD has been specially edited for the LNER Coach association by Paul Butler. Footage is taken from the following events filmed by Paul. 2008 LNER Festival Gala, Autumn Gala, Vintage Vehicle Gala and Wartime Gala, 2009 Spring, Autumn and Wartime Gala's.
Trains of Teak DVD – £10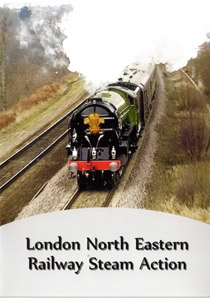 LNER Steam Action DVD – £10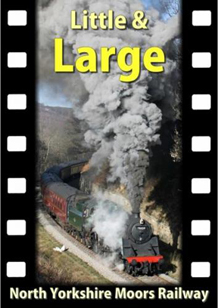 Little and Large on the NYMR DVD – £10.50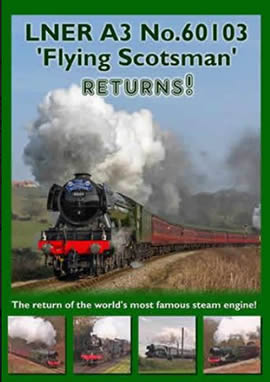 After a prolonged and much talked about overhaul the world famous Flying Scotsman successfully returned to action in 2016.
Crowds have flocked to see Flying Scotsman in action on preserved railways and on the main line, and this DVD records the locomotive in action during 2016 at various locations around the country.
Running time approx. 52 minutes
Flying Scotsman Returns – £12.95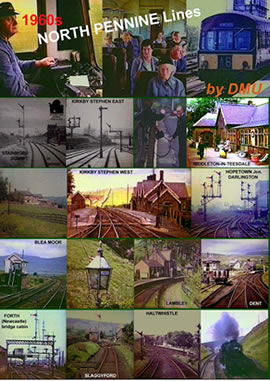 Filmed in the early to mid 1960's on the introduction into service of the new Diesel Multiple Units, this DVD features lines which have either changed due to loss of services or facilities such as the Settle to Carlisle line filmed in 1967 or closed completely such as the route over Stainmore, the highest through route in England, or the Alston branch. The original 8mm silent film has had a commentary added but no faked sound.
Filmed and produced by Alan Snowdon proceeds from this DVD are divided between the LNER Coach Association and Reigate and Redhill Live at Home Scheme (charity no. 1083995) supporting elderly people living in their own homes.
Lines covered
Darlington to Penrith 1961
Darlington to Middleton-in-Teesdale and back in 1963
Haltwhistle to Alston and back in 1963
Haltwhistle to Newcastle in 1963
Skipton to Carlisle in 1967
1960s North Pennine Line by DMU DVD – £10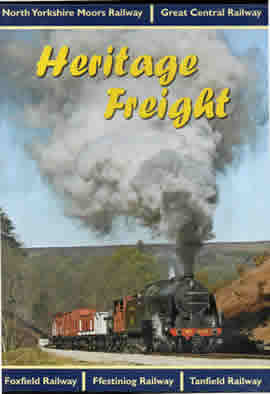 Until the middle years of the twentieth century freight and mineral traffic was the main source of revenue for most railways. A gradual decline, interrupted by heavy traffic during WW2 led to a rapid collapse in freight traffic as road haulage took over. Many heritage railways operate freight trains during special events to recreate the days when almost everything was moved by rail. The scenes in this DVD were filmed during 2011 to 2014.
Featured railways include:
North Yorkshire Moors Railway, Foxfield Railway, Tanfield Railway, East Lancashire Railway, Keighley & Worth Valley Railway, Vale of Rheidol Railway, Great Central Railway, North Norfolk Railway, Ffestiniog & Welsh Highland Railway.
Featured locomotives include:
LNWR G2A No.49395, LNER B1 No.61306, LMS 5MT No.44871, LMS 8P No.46233 'Duchess of Sutherland', GWR 78XX No.7812 'Foxcote' Manor', SR S15 No.825, BR 4MT No.75029, No.9 at the Vale of Rheidol Railway, 'Wimblebury' at the Foxfield Railway.
DVD approx. 64 minutes.
Heritage Freight DVD – £10.50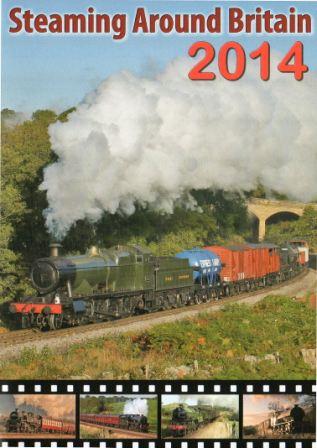 Steaming Around Britain 2014 (4 disk DVD) – £22.99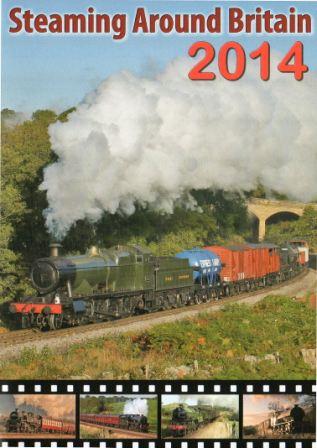 Steaming Around Britain 2014 (4 disk blu-ray) – £25.99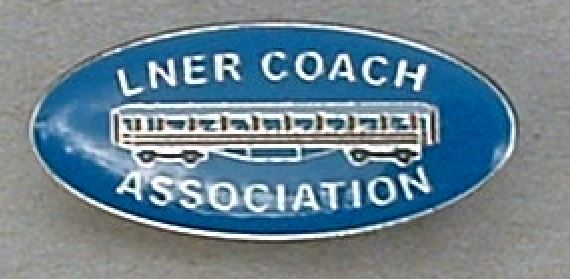 LNER Coach Association enamel lapel badge – £4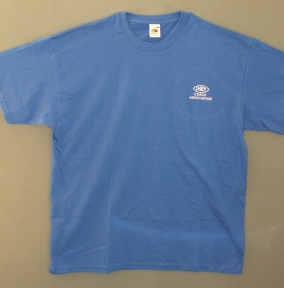 LNERCA T-shirt Small/Medium/Large – £8.50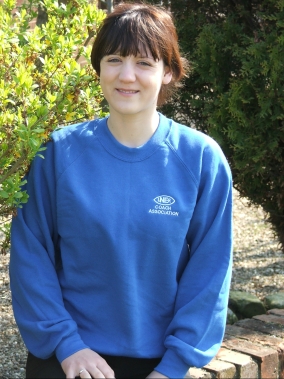 LNERCA Sweatshirt Medium/Large/XL – £16.50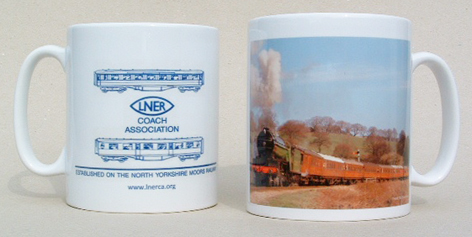 LNERCA mug featuring V2 Green Arrow in it's last days in service on the NYMR pulling the Teak set – £5.00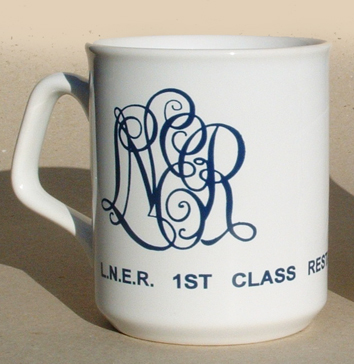 22118 NER 1st Class diner mug, limited quantity – £7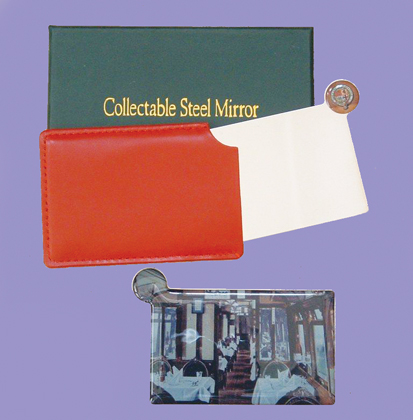 Stainless Steel lady's pocket mirror with colour post card view on rear of interior as ECJS Diner No 189 will be restored to – £9.50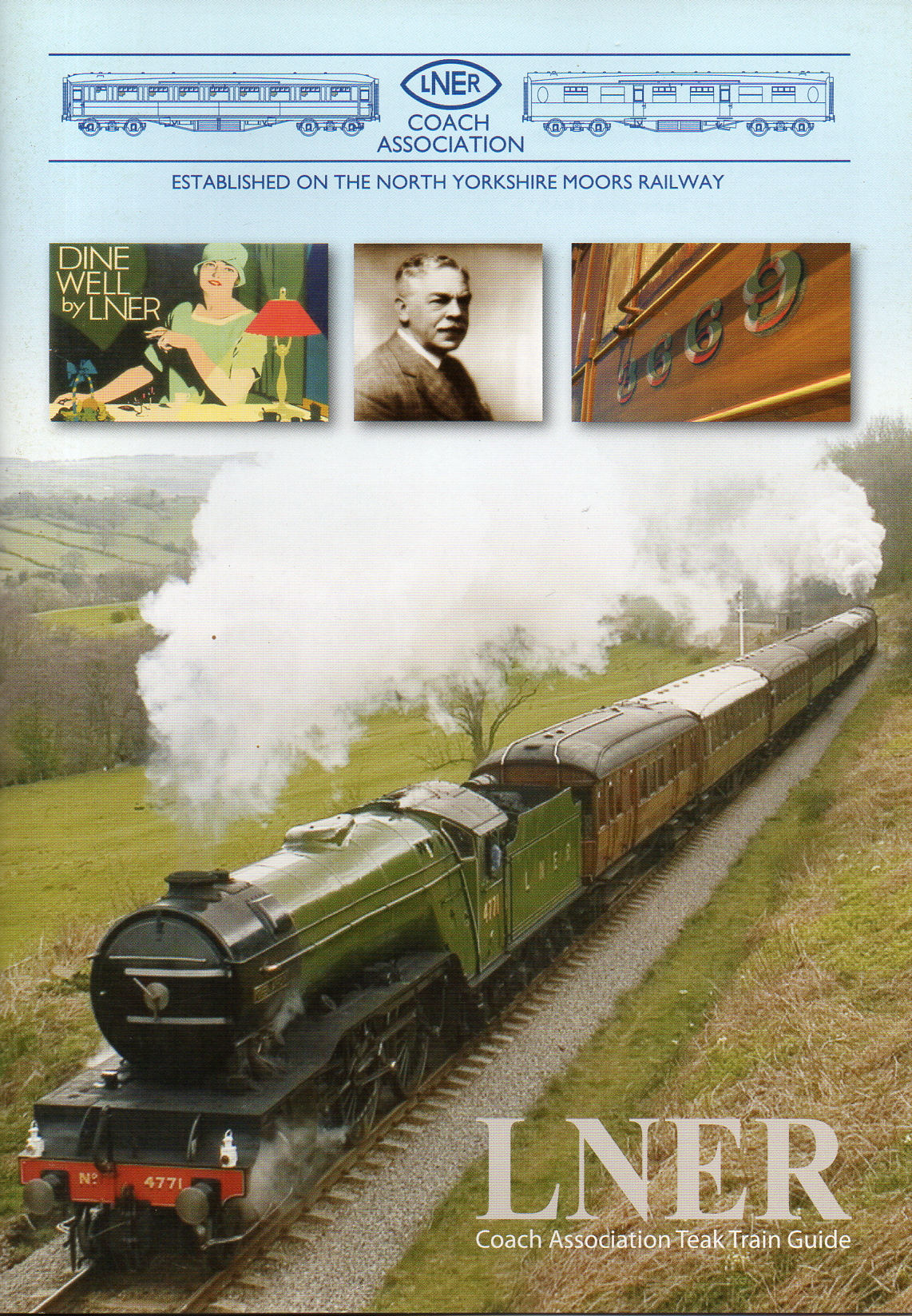 Presented in full colour this 24 page A5 size booklet gives an introduction to the LNER Coach Association and its work, featuring the carriages that have been restored to date and which run on the North Yorkshire Moors Railway, and also a glimpse of the projects that will occupy us for the next few years.
LNER Coach Association Teak Train Guide (24 page full colour booklet) – £3.50
REGISTERED CHARITY No 1183387