The LNER Coach Association was formed in 1979 with an aim to acquire and restore a set of ex-LNER carriages to run on the North Yorkshire Moors Railway. Nearly 40 years later, this ambition has been successful.
The oldest was built in 1894, the youngest in 1950, whilst several others date from the 'Golden Age of Steam' in the 1930s.
All but two of the fleet, which includes those owned by the LNERCA, those privately owned, and those, which are affiliated, ended their working days as Departmental carriages, i.e., their final use was with the Engineering departments, such as the Civil Engineer or the Chief Mechanical & Electrical Engineer. For these uses, they were invariably extensively altered, with gangway ends removed and various fittings, such as seating, luggage racks and toilets, removed. Whilst this extended use gave the carriages a further lease of life, by the time they were finally withdrawn, their condition was often dire, and necessitated a complete rebuild from the frame upwards – taking the small band of volunteers years to do so!
To learn more about each coach's past history and their return to prime condition through the hard work of the LNERCA members, please click on the links below.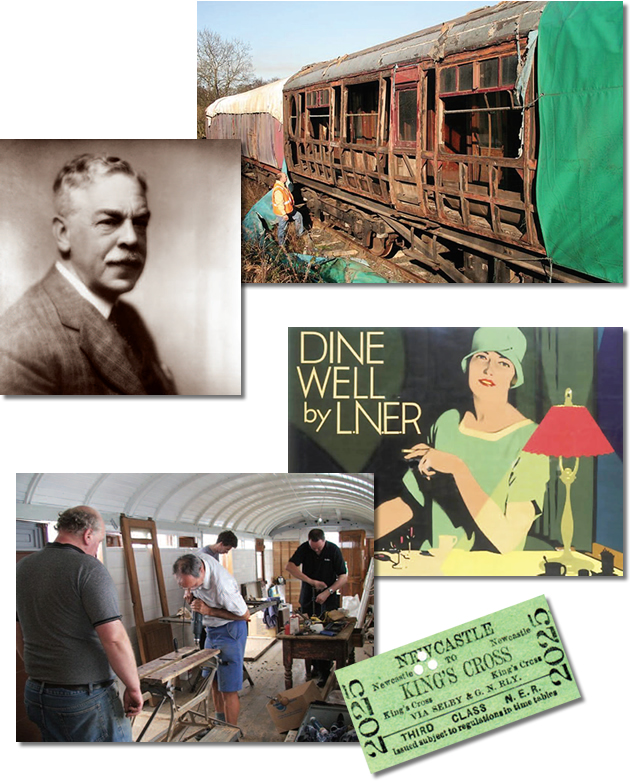 REGISTERED CHARITY No 1183387